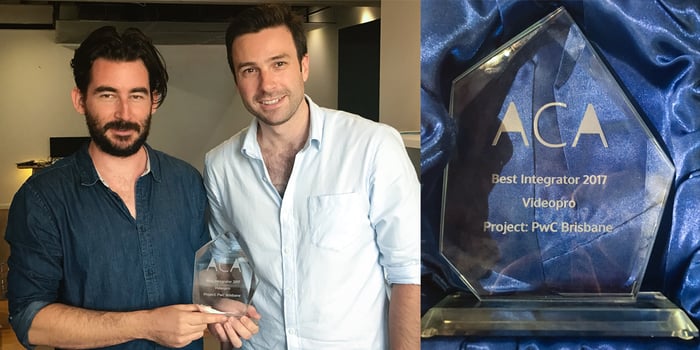 On Friday we awarded Integration Partner of the Year to Videopro for the PwC Brisbane Project. Videopro has been one of the most professional and hardworking teams that we have worked alongside in the last 7 years.
It was great to see the technical team using our admin interface to add rooms, settings and troubleshoot device issues. It went so smoothly that 100% of all devices were online and our dashboard was completely clear of notifications on day one.
Across the project team was a customer first attitude. If there was an issue, it was communicated to the client without blaming anyone. It also went to show that you do not need a hot-headed project manager to work on a building project- something of a misconception in our industry.
It was a pleasure to work with the team and we hope for many more projects together in the near future. Congratulations to Videopro for being the first ACA award winner- something we should have started sooner.